Reports: Measure User Performance (first response time, resolution time) based on assignment time
in progress
S
In the User report (User Performance Table), the average first response time and resolution time are based on the time of conversation opened.
It might not be ideal and accurate as the conversation might already open and remain unassigned for some time and then only get assigned to the user.
In this case, we want to measure their resolution time or response time based on the time when the conversation is assigned to them instead of the time when the conversation is opened.
Another use case of this is that we would want to exclude the time the contact spent interacting with the workflow.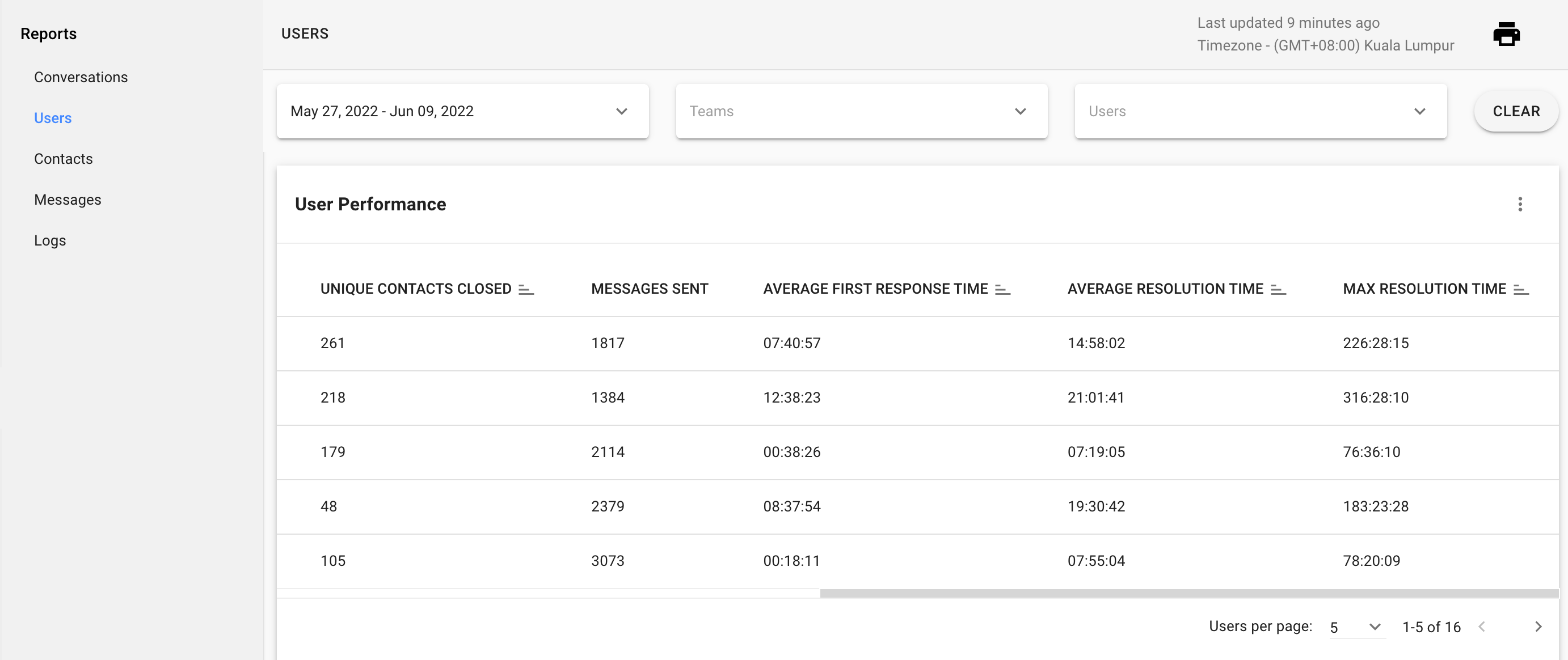 Y
marked this post as
in progress
S
marked this post as
planned