new
improved
fixed
Contacts
Messages
User Interface
Mobile App
Platform Performance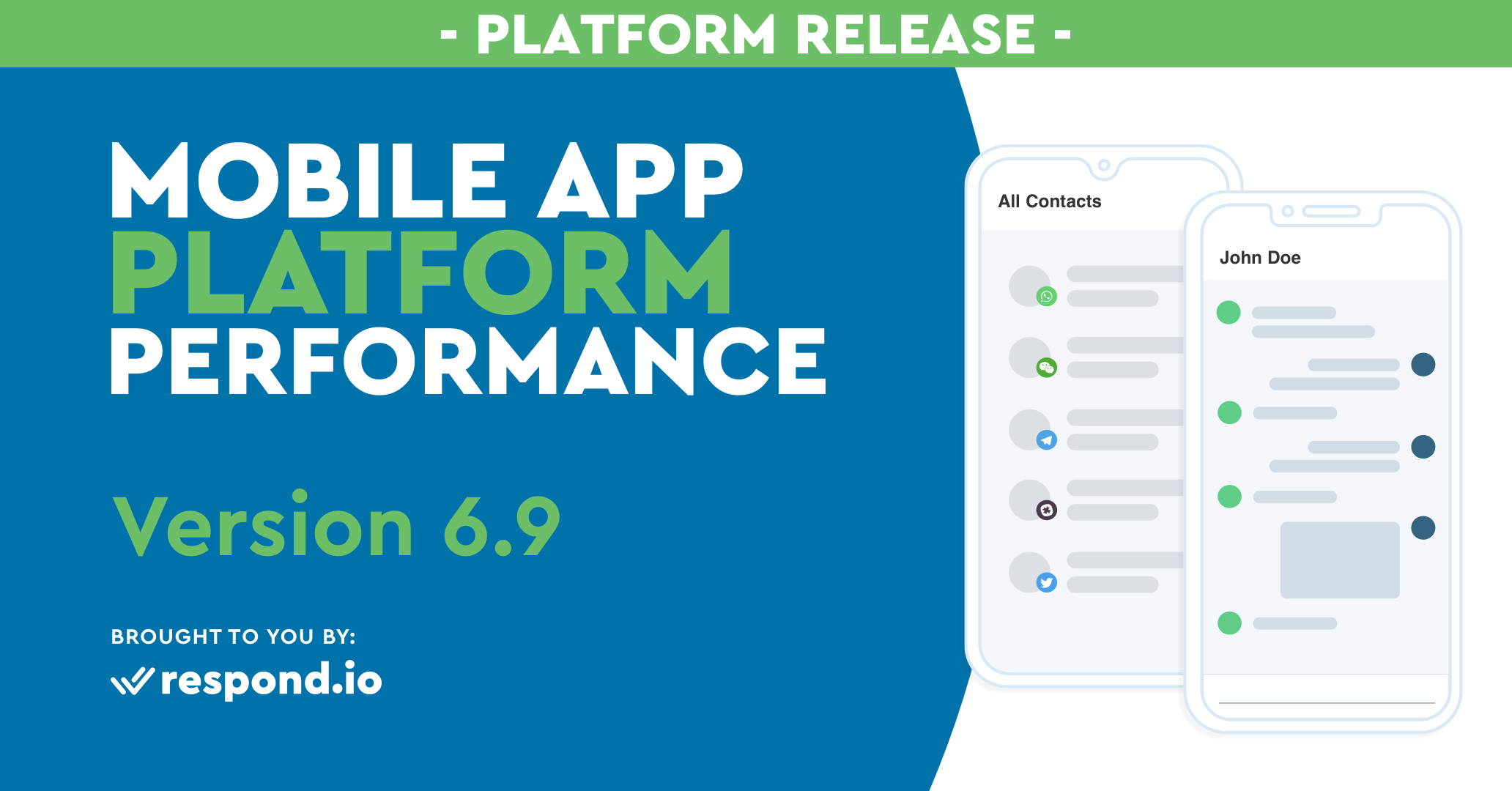 BIG ANNOUNCEMENT! The Mobile App is finally here!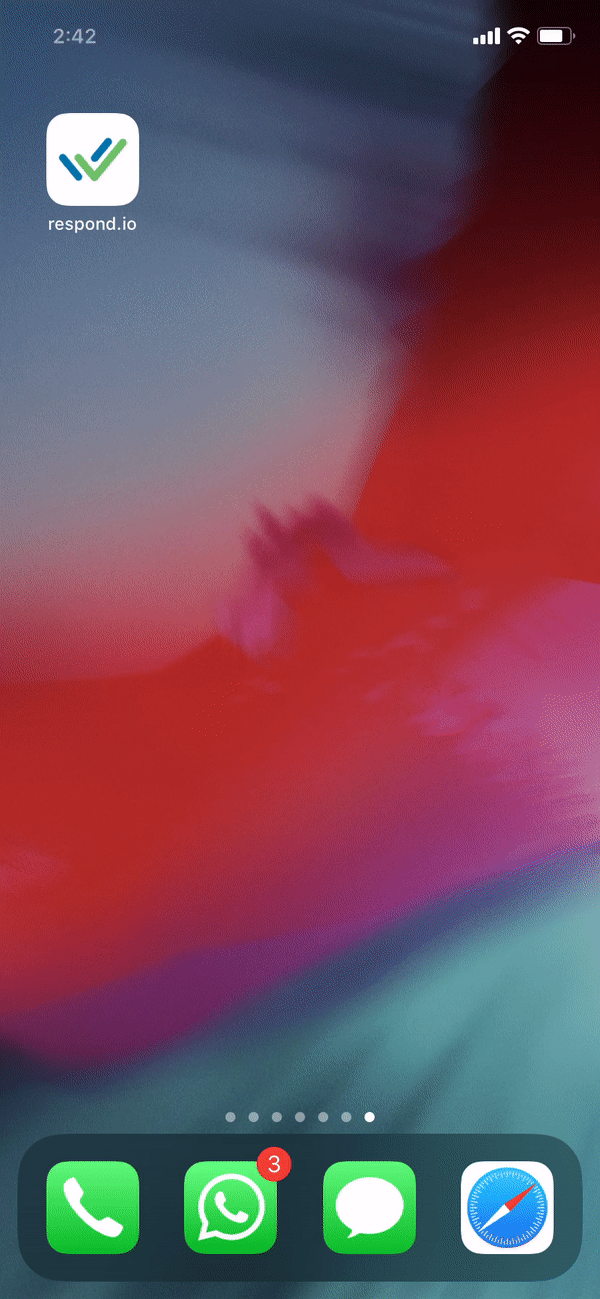 Apart from this big feature, we did a
HUGE
round of refactoring of the platform to improve the experience for all of you. Check out what we did :
[NEW] Ability to open multiple Spaces
- If you have to manage multiple spaces at one go, here is a good news for you, you can now open multiple spaces on multiple tabs in the same browser. Just be sure to check the space you are working on.
[NEW] Agent's Read/Seen Receipts
- Previously, when a contact sends a message, the message was immediately marked as read to the contact. Your contact must have been wondering why is there no response after the message it read. So we made some changes and only send the read receipt when the agent replies to the contact so your contacts don't get frustrated.
[IMPROVED] Faster Loading Platform
- We did some digging around and look for ways to improve the loading time of the platform. After many challenges, we adopted a few methods to load the platform faster so you all can get to your work faster.
[IMPROVED] Improved Messages Module
- Fixed some user interface issues and reduced the debounce time for better performance. Loading conversations in the Messages Module will be faster than before. We also added a lazy-loading for the Emoji Picker.
[IMPROVED] Dashboard Stats
- Some of you may have experience with the delay or miscalculation of the stats. We heard you and we fixed it already!
[IMPROVED] Refactored Messaging Server
- Yes, we took a good look on our messaging servers and cleaned it up to make sure they are performing and achieving what is intended to make sure the platform is working fine for you.
and not to forget, here comes the annoying bugs...
Duplication of Dialogflow Echo Messages on Facebook.
Handled the file transfer complete event for 360Dialog
Custom Fields of type Checkbox (i.e. Boolean) were not showing.
Template Messages content didn't support line-breaks.
new
improved
fixed
Contacts
Integration
Messages
Settings
Users
Teams
User Interface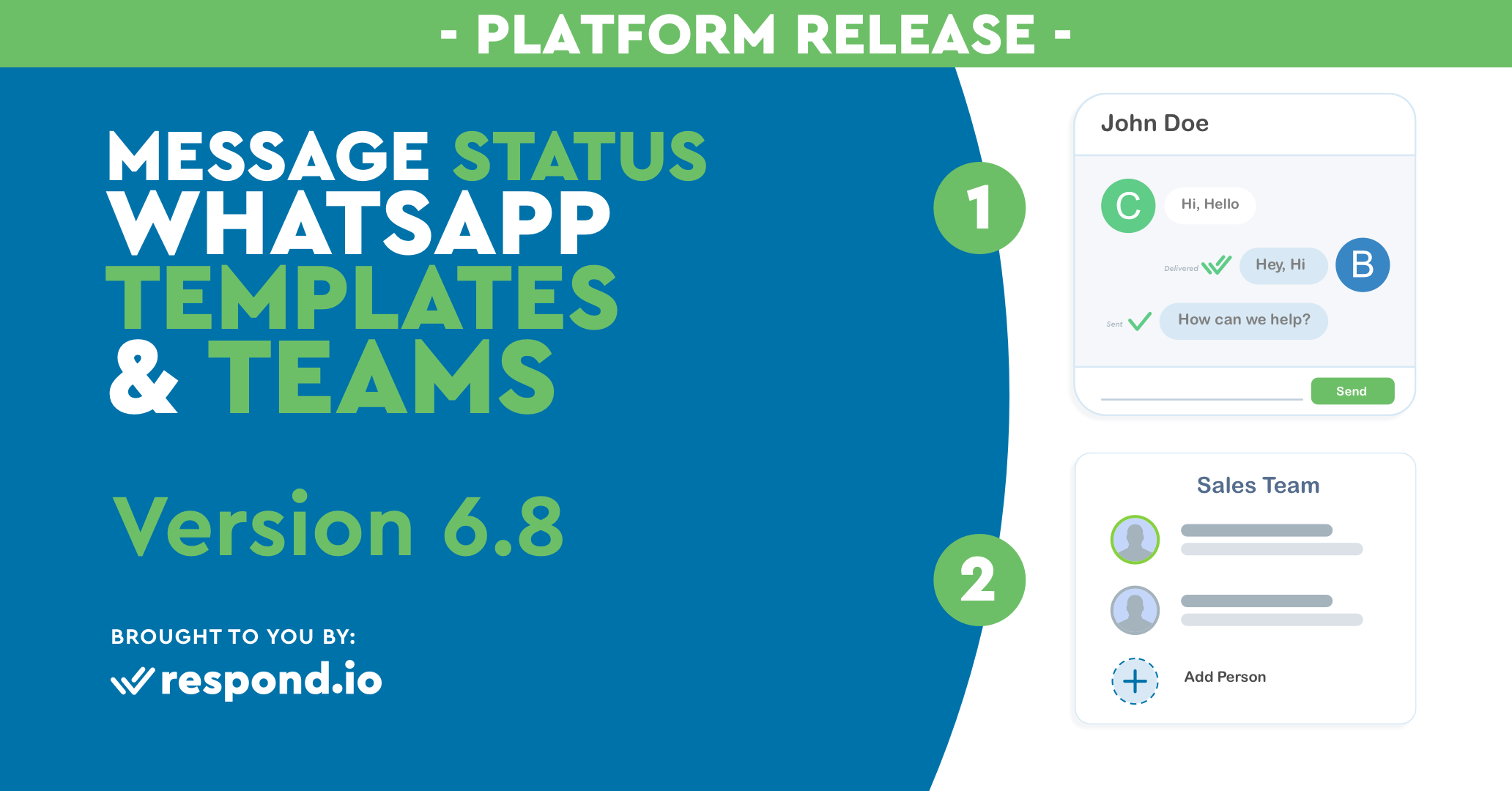 This release, we built some
BIG
and
AWESOME
features :
[NEW] Message Status
- No more guessing, now you can find out whether or not your contacts received or read your message. The message status will help you to check on your customer engagement. Find out more about
Message Status
now!
[NEW] WhatsApp Message Templates
- The WhatsApp upgrade is finally here! You can now send Message Templates to your WhatsApp contacts with WhatsApp Partners API. Read up
here
on how to set up!
[NEW] Teams
- Build teams within your space for better visibility and resource management. Your team can work collaboratively and be more productive while resolving issues for your contacts!
Add a team now!
[NEW] Shared Views
- Yes, you can now share your views with other users on the space so everyone sharing the view can be aligned. You can set your share settings to
Private, Public or Shared
depending on the needs.
[NEW] Customizable 'Get Started' button text for Viber
- We know some of you may want to have something different for the 'Get Started' button text on Viber. Don't worry, we got you covered! You can now
change
the button text to anything you prefer.
[NEW] New Settings interface
- We have a new look for our Settings page! We want our users to be able to navigate around the Settings page easily. Check it out now and give us your feedback!
[IMPROVED] Removed delete confirmation
- We made things a little bit easier for you guys and removed the step to type the word 'DELETE' during deletion with an exception to space deletion ⚠.
[IMPROVED] Added 'Scan Code' for 360Dialog
- Yay, there is a code scanner function for 360Dialog. Check it out and share it with your audience.
and we fixed some annoying bugs too...
Webhook URL on 360Dialog (Whatsapp)
Contact locale not properly stored on Twilio (SMS and WhatsApp)
Images were received as XML on Twilio (Whatsapp)
new
improved
Contacts
Integration
Messages
Settings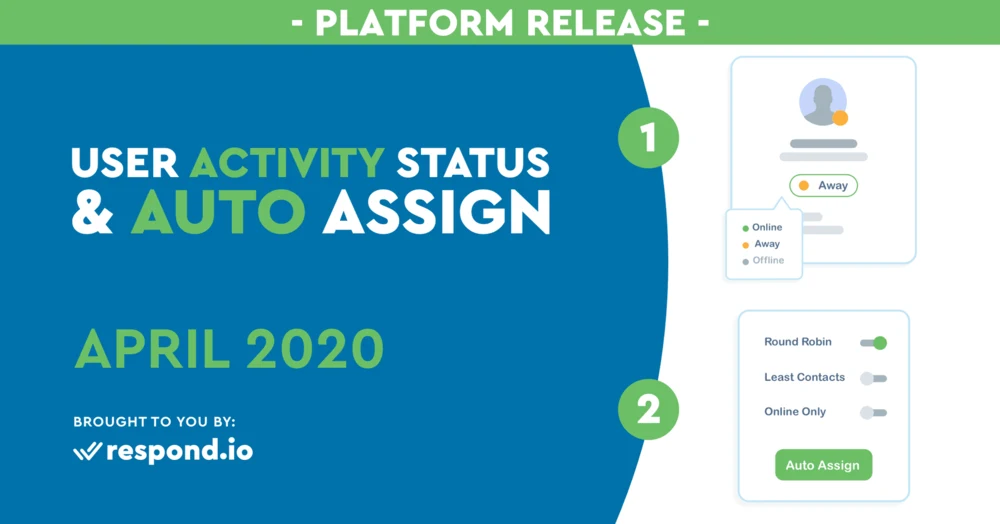 For this update, we have a few exciting features for you and here it is :-
[NEW] User Activity Status
- Agents can now update their status, set an inactivity period or let the system handle it for you automatically. Find out more
here
!
[NEW] Profile Avatars
- Yay, now agents have avatars to make contacts assignment easier. Here is
how
you can update your profile avatar!
[NEW] Automatic Contact Assignment
- Finally, we now provide you with an option to assign contacts to an available agent automatically. Learn more
here
on how to set up automatic contact assignment for your space.
[NEW] Editing and Deleting Views
-
Segments
are now called
Views
and you can
edit
,
delete
or
rename
a view when it is necessary.
[NEW] Facebook Messenger Tags
- Can't send message to a Facebook contact after 24 hours? Don't worry, the solution is
here
. You can now send messages to your Facebook contacts after the 24 hours messaging window as long as you tag your messages correctly.
[IMPROVED] Searchable Agent Dropdown
- No more looking through the list manually when assigning a conversation, just search for the agent's name and assign to them right away. Check it out
here
!