Channel Improvement: Allow user to reply to a specific message from a contact
under review
When a user is replying to the contact on the platform (web and mobile app), they should be able to refer to a specific message and reply from there.
The referred message will serve as a context to the content of the reply.
P/S: As of June 2023, this reply-to feature can only be supported for these channels if this feature is implemented: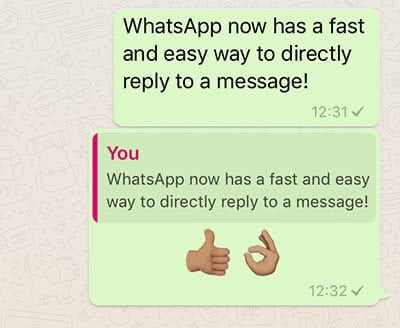 Y
marked this post as
under review
Y
Merged in a post:
Conversation: Respond to Text
I don't know the exact term that people use to describe this feature. Just like in WhatsApp where we can actually select the text to respond to (as in the attached photo), this additional feature would be a great help to make a clearer conversation when involving a different topic at the same time.