Messages: Allow and display Agent's name (Signature)
under review
B
Customers want to make sure their contacts are aware of the agent's identity to encourage responses, avoid ignored conversations, and create a more personalized chat experience.
For supported channels, it would be good to automatically add and display the agent's name and their role/company name for every message they send out (in the footer and header). This will give visibility to the contact of who they are speaking, adding a personal touch to the conversation and security.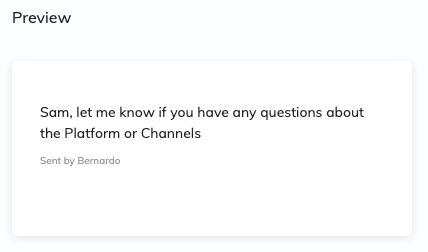 S
marked this post as
under review
Merged in a post:
Show agent's name in every WhatsApp Messages
Hi, I believe this was already requested, but I couldn't find it to upvote.
On whatsapp it's not clear who is talking to the other end. Would be helpful to have the assignee prepended automatically to every message.
Thanks!