new
improved
fixed
Contacts
Messages
Settings
Users
Channel
Broadcasts
Conversations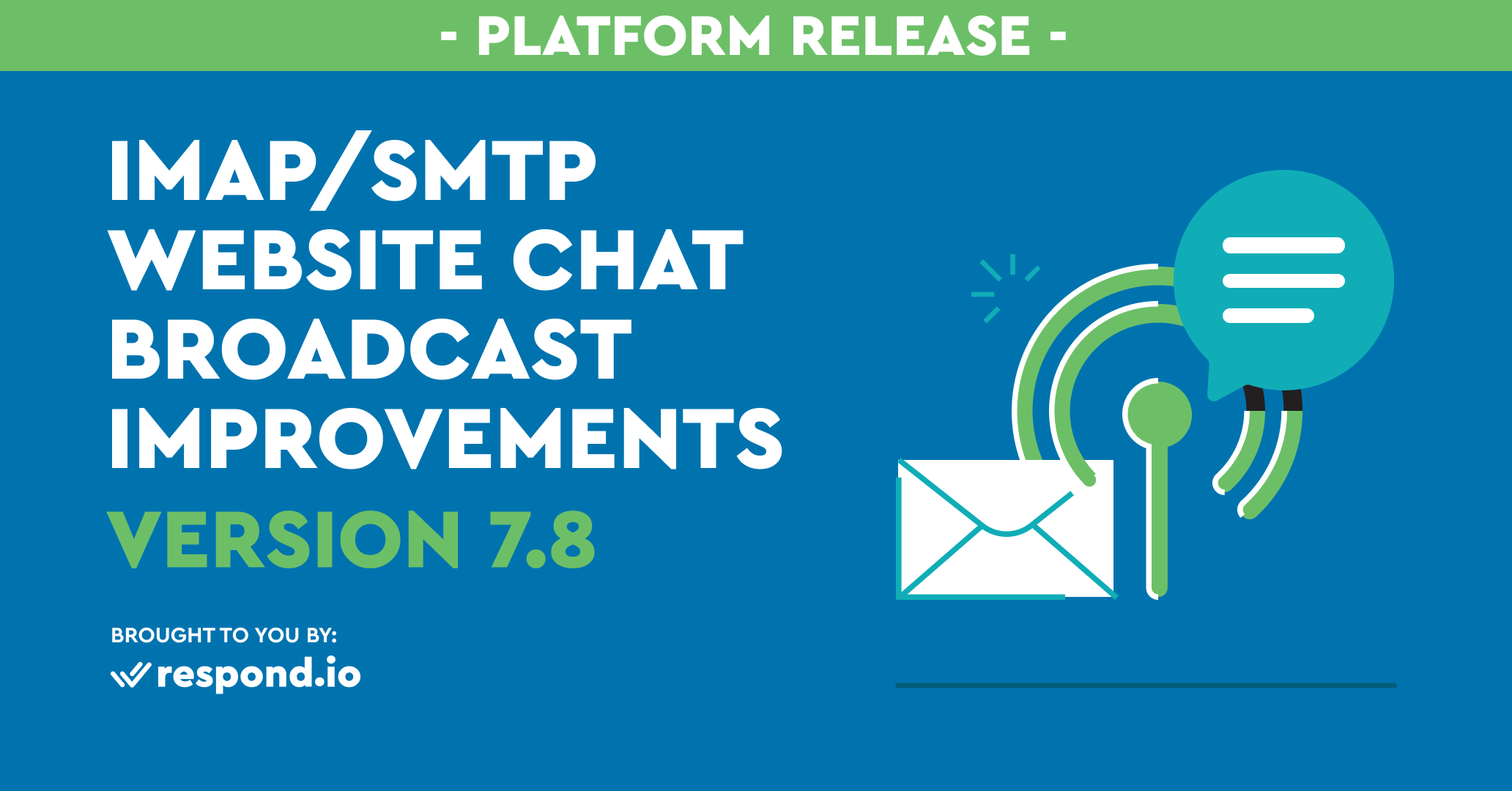 Another release packed with a lot of awesome features and improvements. Hurray! Pretty sure most of you are excited for this release because it includes one of the highest voted feature requests, IMAP/SMTP, along with some big improvements for Website Chat and Broadcast. In addition to that, we also had a go on WhatsApp latest feature, WhatsApp Interactive Message. With all this excitement, we also addressed quite a lot of issues in the release.
[NEW] New Channel: IMAP/SMTP
Following v7.2, we released Gmail and we know a lot of our customers are very eager to connect to other email inboxes. After a lot of R&D on this, we finally found a way that is flexible enough to connect to ANY inboxes. Yes, any inboxes! For the big players like Gmail, Yahoo and Outlook, there will be additional connection steps to connect it to
respond.io
. As long as you have access to your inbox settings and forwarding rules, it can be connected to the platform. Connect your email inbox now and start receiving your emails on the platform. Refer
here
on how to connect IMAP/SMTP!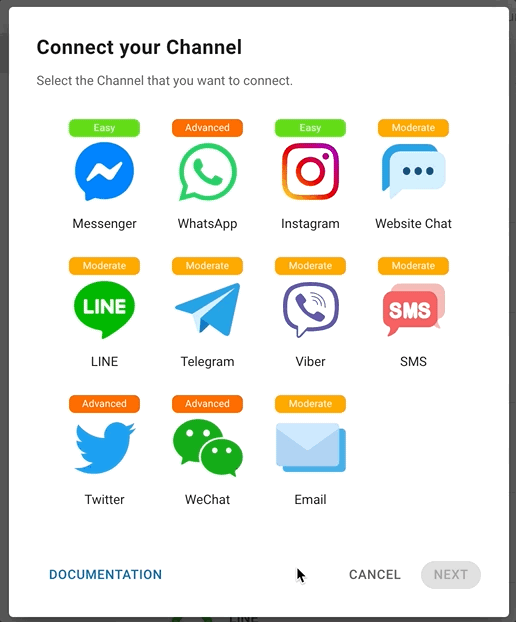 [NEW] Website Chat Improvements
We have 1 super exciting news to share with all of you on Website Chat and that is we managed to reduce the bundle size of the widget! Kudos to the developers! Now it can be on the run to be one of the lightest website chat widgets in the market. A lightweight website chat widget can load faster on the website and it can make sure your visitors will be able to the widget to direct their enquiries.
In case you didn't spot it, we are renaming Web Chat to Website Chat in
respond.io
to standardize the terms. Not to mention, there was a fresh makeover for Website Chat Customisation. Some of the highlights are as follows:-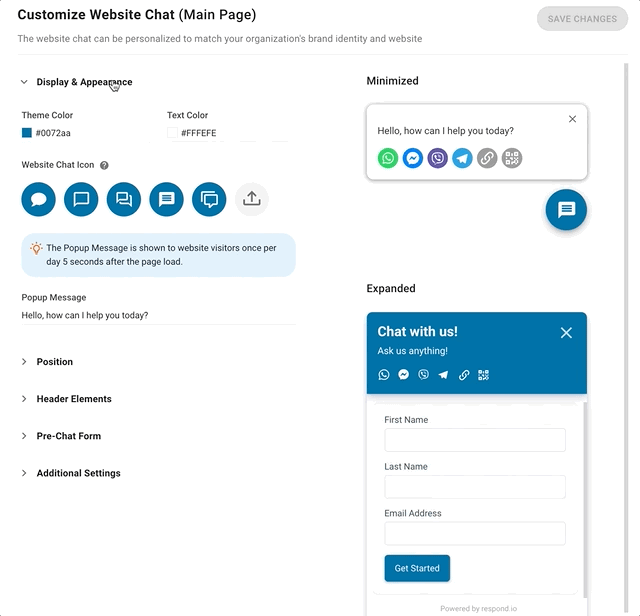 Pop-up Message and Greeting Message
These two messages are now independent of each other where you can customise or enable them to show to your contact. Pop-up messages show in the minimized state of the website chat widget to provide a friendly experience to your website visitors. As for the Greeting message, the message will only be sent when your contact initiates a conversation.
Custom Website Chat Widget Icon
Oh, we know some customers or users love to personalize their website experience to their visitors. If you prefer to use a custom icon as the widget icon, you can upload an icon to show on the website. Tips: Use a square brand logo. That will help to create a brand identity
Multiple widgets on your website? Worry not, you can now customize the position of the website chat widget. You can add align to the left or right of the page, add horizontal or vertical spacing to the widget.
We are giving you all the flexibility to change any text on the website chat widget from the title, button text and placeholder text. We understand from our customers and users that they would like to create a personalized website chat experience for the website visitors.
Custom Link and Custom QR
You can now upload custom links or custom QR on the website chat widget if you want to direct your visitors to navigate to a certain link.
[NEW] Broadcast to All Contacts with Phone Number
Good news! Now you can send a WhatsApp or SMS broadcast to all Contacts on your Space even if they haven't talked to you before, all you need is their phone number. This is great if you are looking to import a large number of contacts and proactively start the conversation with them. In short, you can now send broadcasts to contact whom you have never interacted with before.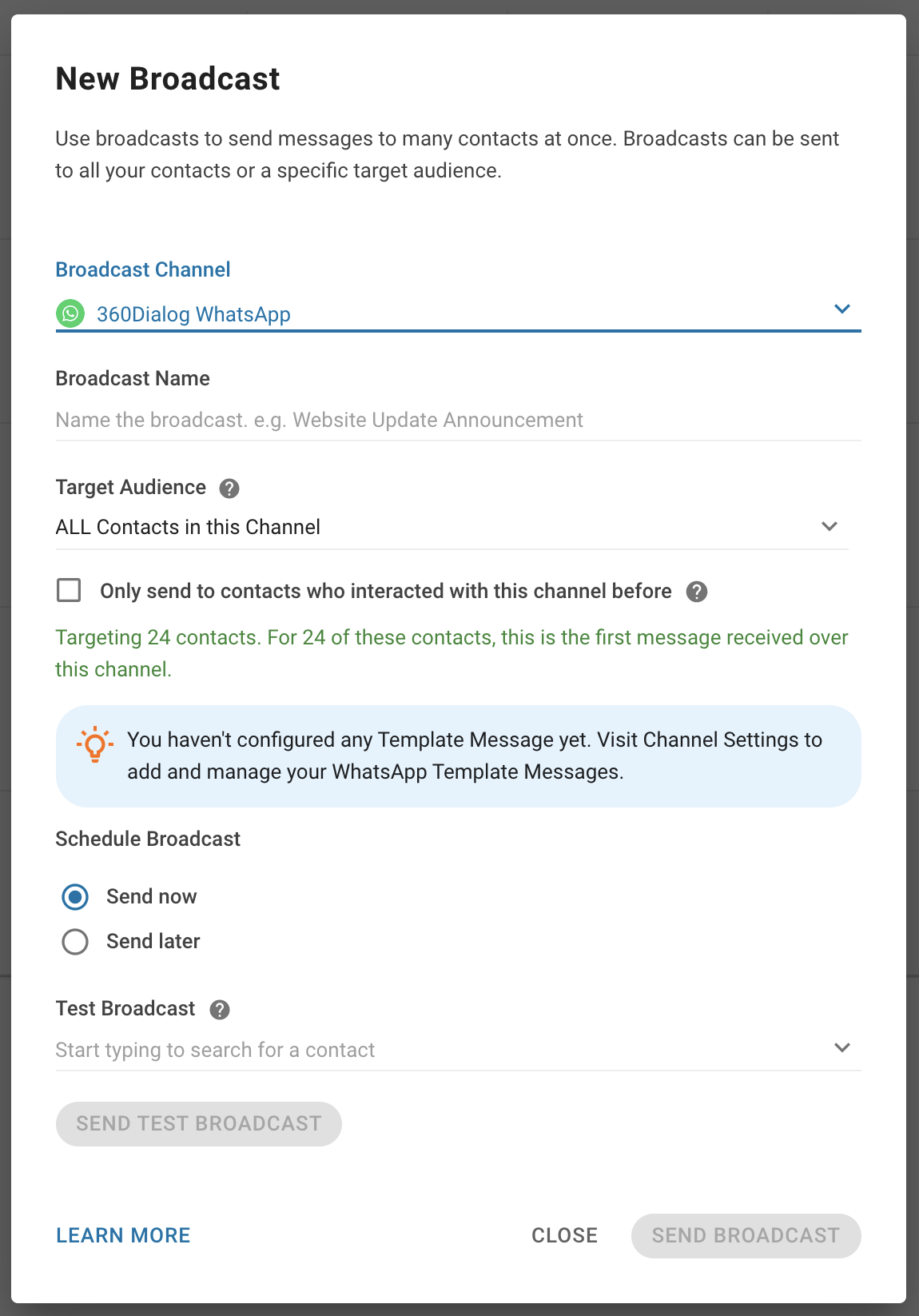 [NEW] Broadcast to Chat API contacts
Yes, another broadcast-related feature! You can now broadcast to Chat API contacts but please bear in mind that misuse of this feature may risk getting your WhatsApp account banned. So be sure to use this feature in an appropriate manner to avoid any inconvenience.
[NEW] Added Restrictions for Manager
We got some feedback from our and added new restrictions for Space Managers. Space Managers can no longer add channels but they are allowed to manage the existing channels. As for Integrations, Space Managers can be restricted to this setting and this option can be configured in the Users settings.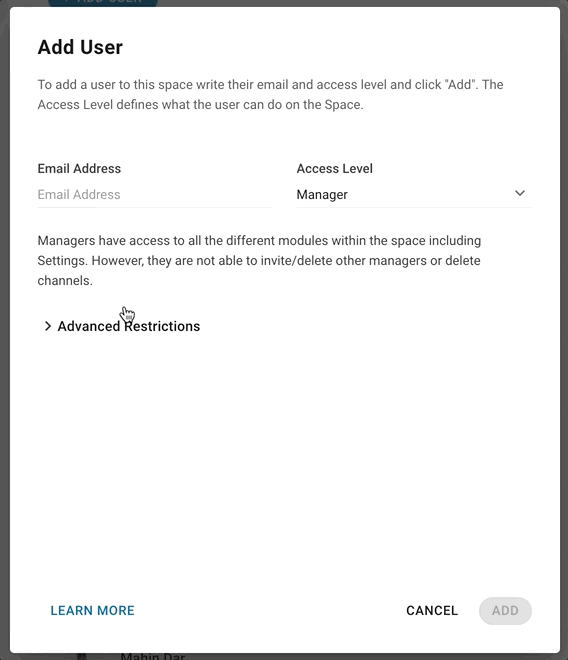 [NEW] WhatsApp Interactive Message for 360dialog Contacts
When a 360dialog contact receives a survey or Dialogflow reply with multiple options, the options will show in WhatsApp Quick Replies or List Messages to the contact. The contact will be able to select an answer from the options as a reply.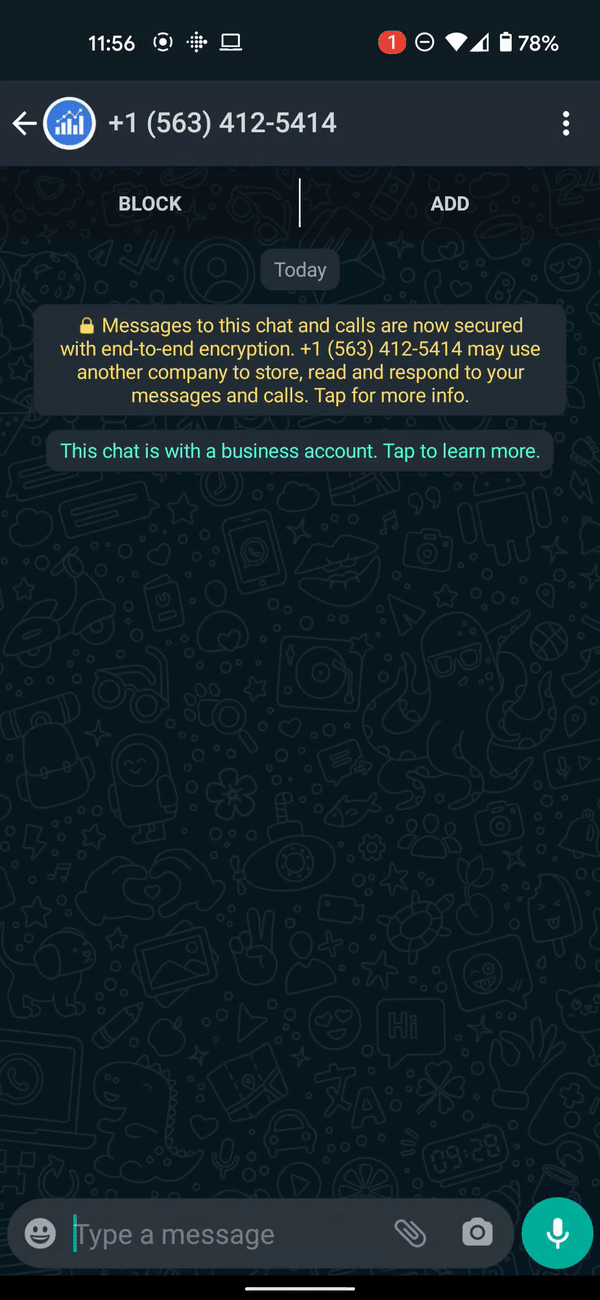 [IMPROVED] Showing Inline Pictures in Email
Now when you view the original email in the messaging module, you will be able to see the inline pictures in the email rather than the attachments. We understand that users may lose context when reading the email so we quickly improve this feature to include inline pictures.
[IMPROVED] Showing images on Lightbox for Website Chat contacts
Yes, we got some feedbacks that it's annoying to show images in a new tab. This was an easy fix so we quickly got it done. When a contact clicks on the image in the website chat widget, the image will now appear in a lightbox.
[IMPROVED] Faster Broadcast Delivery
The platform has been running a lot of broadcasts and the developer team took a look to optimize broadcast for better performance and faster delivery. We hope this improvement helps to deliver the broadcast content to your contacts in a timely manner.
[IMPROVED] Increased Snippets Limit to 2000
Each space can have now have up to 2000 snippets. We understand from our customers that the current allowance of snippets is not enough so we raised the number so you can have more to streamline your responses and replies
[IMPROVED] Increased Contact API Rate Limit
After careful analysis, we have decided to increase the new rate limit is 200 calls per minute for Contact API. Make sure to be mindful about the rate limit when making calls to Contact API.
and some annoying bugs too......
WhatsApp Template Message Preview not showing on the mobile app
Document name appearing as null on WhatsApp client when sending WhatsApp Template Message with document header
Facebook Channel Link reappears in Customize Website Chat after deletion
Video files exceeding 5MB delivered as URL from WhatsApp

No Subject

email subjects for follow up emails after the user refreshes a permission
Users Admin unable to edit space usage limit
Custom Notifications triggered by Dialogflow are not sending email
Contact Name not updated when both first and last name of a contact is being updated