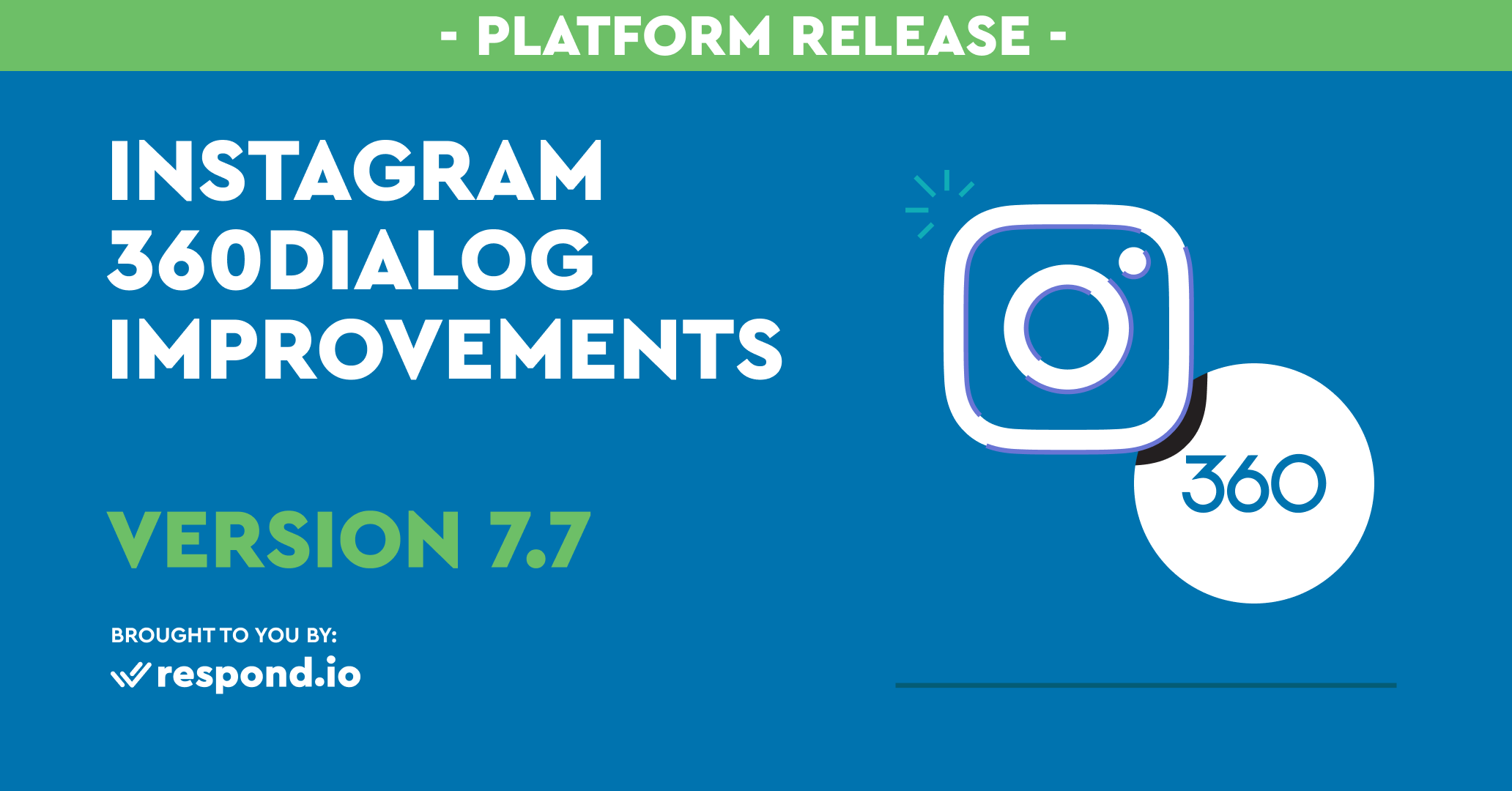 What a way to end Q2, Instagram is finally HERE!! We are so excited to announce this new channel because we know a lot of our customers longed for it. Now you can respond to your Instagram contacts from our platform. But that's not all, we included other exciting features in this release like WhatsApp Interactive/Media Message Templates for 360dialog, Whatsapp Profile, etc.
[NEW] New Channel: Instagram
This is one of the long-awaited features and it's finally here! We are proud to announce that
respond.io
supports Instagram as a messaging channel. With the emerging trends of social marketing, Instagram is definitely one of those markets that you cannot miss out on.
For now, Facebook only allows Instagram accounts with follower counts over 1K and under 100K to connect to the API. Don't worry, it will be open to all accounts by end of Q3. We just need to be patient and wait a bit longer!
Connect
your Instagram Business Account now and start messaging!
[NEW] WhatsApp Interactive/Media Message Templates for 360dialog
This feature is an upgrade to our existing screens for WhatsApp Message Templates specifically for 360dialog (for now!) Good news is we are supporting WhatsApp Interactive/Media Message Templates and now you can send some fancy and comprehensive messages to your contacts.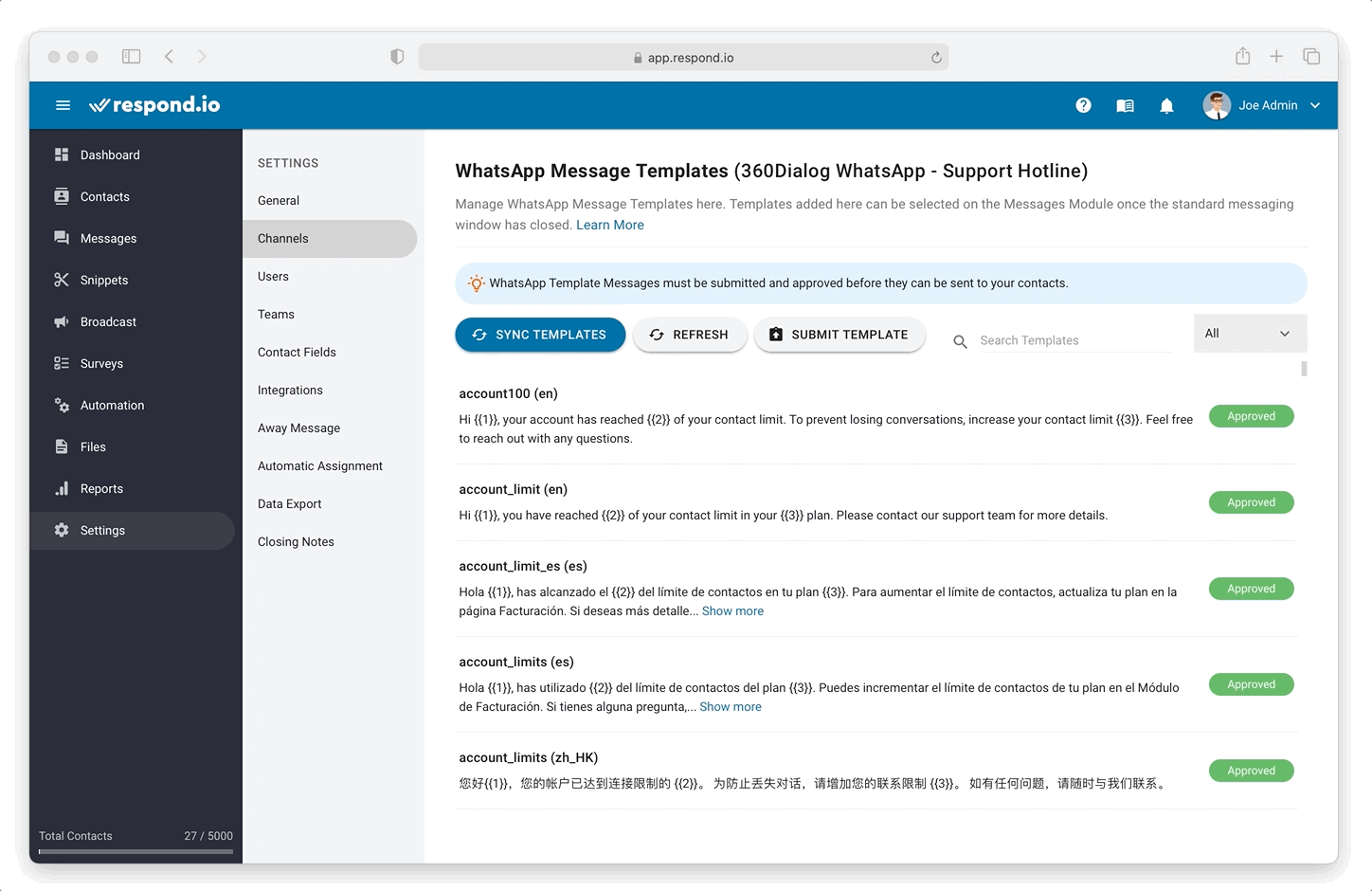 It doesn't end here, now you can sync all your WhatsApp Message Templates from 360dialog with a click of a button in our platform. No more manual copy, pasting and adding templates one by one. Loving it? You can submit a WhatsApp Message Template from
respond.io
too! So you don't need to switch platforms and manage all your templates from
respond.io
!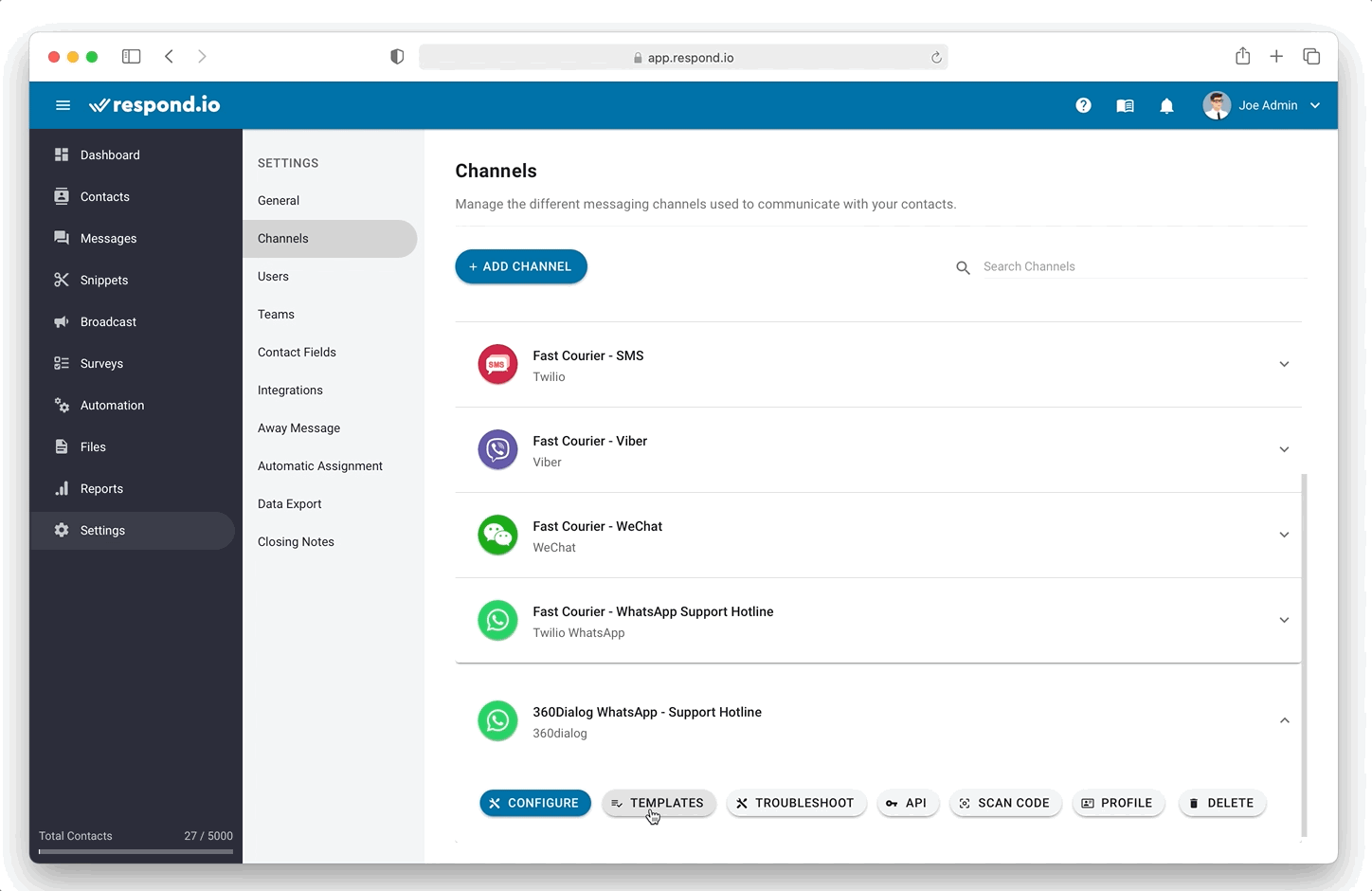 Wait wait! One more thing, this one I'm going to leave it for you to find out yourself and I'm pretty sure all our users will be pleased!
Hint: Try sending a WhatsApp Interactive/Media Message Template to a contact. A Text Message Template will work too but it is not as exciting :P
Learn
more
on how to sync and submit WhatsApp Message Templates for 360dialog!
[NEW] Update WhatsApp Business Profile for 360dialog
Since we are doing the improvements for 360dialog, we might as well include this one for the ease and convenience of our users. You can now
update
your WhatsApp Business Profile from
respond.io
platform! Easy peasy, no need to login to multiple places. Just do everything at
respond.io
, sounds good?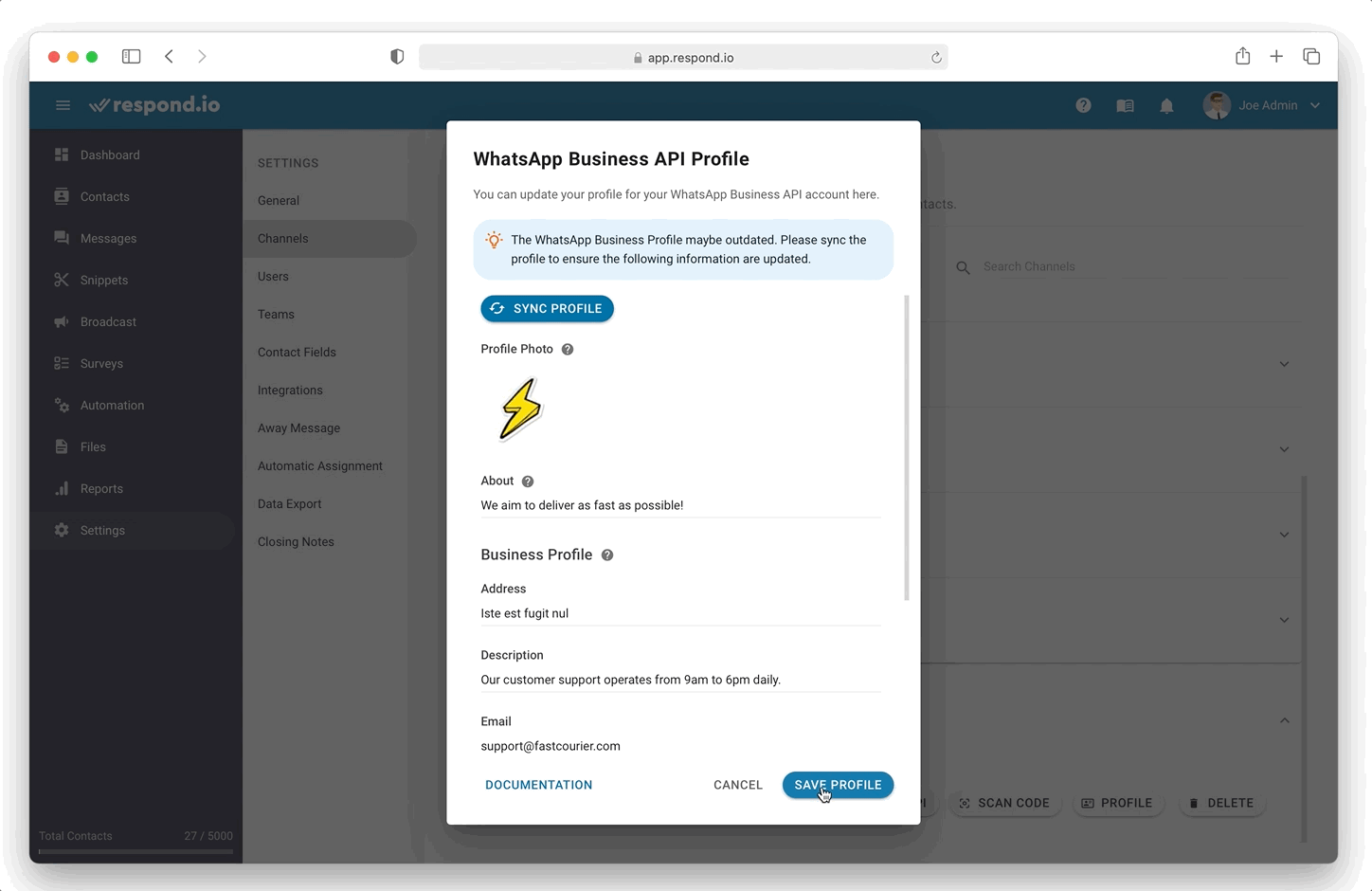 [IMPROVED] References for Click to WhatsApp Ads
Previously, when a contact clicks on a WhatsApp ad, the event is passed to the platform but the ad information couldn't be found. We made an improvement here to include the URL in the event so users can find the source or the ad the contact was referring to.
[IMPROVED] Use snippets in Broadcast module
Oh yeah! When you are building the text message content for your broadcast, you can now use snippets for your own convenience and consistency of the content. We hope you like this tiny improvement we did in the Broadcast module!